Wednesday, September 26, 2012
time for some runspiration!!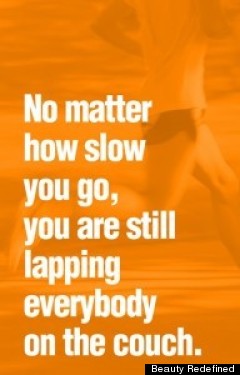 Sunday, March 11, 2012
this is just the warm up
As a perfectly timed advert for the year to come, the World Indoors wasn't short on excitement, reminding us why it really is a good idea to bring all the strongest, fastest and shiniest people all to the same place at the same time, at least once a year, if not twice… And preferably those that are also good at throwing, jumping and passing small metal tubes to their friends. The latter lot clearly got the memo, and indeed there can be no dispute that the women's 4 x 400 relay team stormed to victory for the most coveted title of the championships; Most Exciting Race Ever.
Wednesday, January 11, 2012
ultimate olympic heroes: luz long and jesse owens
This pair are the ultimate olympic heroes. Most people know how the story goes but for those that don't -
It's the 1936 Olympics in Berlin. It's full-on Nazi Germany. It's Hitler's stage on which he wants the Aryan superiority to play out. He wasn't expecting African-American Jesse Owens to pitch up and take four gold medals - the most any single person had won at that time - aka SMASHING IT - and affirming that an individual's performance distinguishes one more so than race, religion or national origin.
Saturday, January 7, 2012
i can't wait, you can't wait, none of us can wait…
(ok this is going to be a very long and super self-indulgent and ridiculously nostalgic and totally over-sentimental one, so defo optional… don't say i didn't warn you…)  
Someone asked me the other day why I was so excited about the Olympics. Quite hard to explain but here's a go -  
It's 7.30 on a Sunday morning, after my paper round. No-one else is up. Just me and Transworld Sport. My happy place.
It's the Karate Kid, of course it's the Karate Kid. The original version, the girl version with Hillary Swank, the working girl version with Melanie Griffith, the hot version from Invincible where Mark Wahlberg gets back to basics in the mud and the rain, it's Rocky, HOW COULD IT NOT BE; one-handed press ups, punching frozen meat, running up the 72 stone steps.
And it's the actual training. The sick feeling, the so-sick-I-need-to-lie-on-the-bathroom-floor-in-the-foetal-position feeling, the funny-twinge-followed-by-mild-panic feeling, the everyone-else-is-out-on-a-Friday-night feeling, the never-going-to-be-good enough feeling. And then the all-comes-together-like-it-was-meant-to-be feeling. Meant. To. Be. Like your body is a waterfall and you can pretty much just leave the tap on.
It talking muscle groups, optimum intervals, and heel first or tippy toes first. The through pass, the long lob, the sideways shuffle. Feeling like the weakest on the team, feeling like the best on the team, feeling like nothing can stop this whole entire team because we are ONE.
It's filling in all the results in the Olympics annual. Staying up past 3am to follow Atlanta. Watching Alexi Nemov and his amazing breakdancing. Those mini power houses that were the America girls, making it all look like a big school trip. Svetlana Khorkina and her long elegant legs, pointing her tippy toes at the opposition, taunting them.
Monday, November 28, 2011
our deepest fear
This quote has often been attributed to Nelson Mandela, and even more often to Marianne Williamson, but I know it from Timo Cruz from Coach Carter. Ok so it's a total cheese-fest, but it's also very inspiring -
Our deepest fear is not that we are inadequate. Our deepest fear is that we are powerful beyond measure. It is our light, not our darkness, that most frightens us. Your playing small does not serve the world. There is nothing enlightened about shrinking so that other people won't feel insecure around you. We are all meant to shine as children do. It's not just in some of us; it is in everyone. And as we let our own lights shine, we unconsciously give other people permission to do the same. As we are liberated from our own fear, our presence automatically liberates others.
(plus he's quite fit)